Social Media Community Management | Social Customer Care
Social Media Community Management is a vital function for modern Social Customer Care.
They form your company's identity and communicate who you are, what you do and why you do it. In an extremely competitive market, Customer Care on Social Media can tip the scales in your favour.
Benefits Of Social Customer Care And Social Media Community management
Most of companies do not capitalize on the benefits of Social Media Community management. Social Customer Care, the reason is that they don't have the time or they don't have the budget.
If you have a Digital Marketing team, Facebook community management, Instagram community management, and Twitter community management. YouTube as well as complete social community management, they probably don't have the time to get all their tasks done. Anyone who has ever worked in these fields understands that there is always one more job to do. That is where we can help. We will find you the staff with the skills and experience to support your existing team.
If you don't have a Creative and Marketing team, BPO Xperts can help you build one. It is easier and more cost-effective than you think. You just need to decide what capabilities your team needs. We have the experience to help you build a team of dedicated, talented people with the skills you need and the tools to help you manage them.
Let's Discuss Project Requirements
Growth of social media marketing
Social media services or SMS is an online platform that people use to make social networks or social connections with other people who share some personal or professional content, interests, activities, backgrounds, or real-life connections. Social media allow users to share ideas, digital photos, and posts, to inform others about online or real-world activities and events with a person within their social networks. While in-person social networking – such as gathering in a village market to talk about events – has subsisted since the earliest growth of towns, the web enables people to connect with others who live in different locations across the world (dependent on access to an internet connection to do so).
Social media optimization is the use of social media networks to manage and grow a company's ideas and online appearance. In a digital marketing plan, social media optimization can be used to increase awareness of new products and services, connect with customers, and mitigate potential damaging news. With social media optimization, you can make sure a strong web presence for the business establishes the internet command of the brand. It not only introduces people to the business but also helps in branding, better brand visibility, and recall. It provides the chance to reach out to niche audiences. . In the same way, the connections with blogs create the same result by sharing content through the use of RSS in the blogosphere and special blog search engines.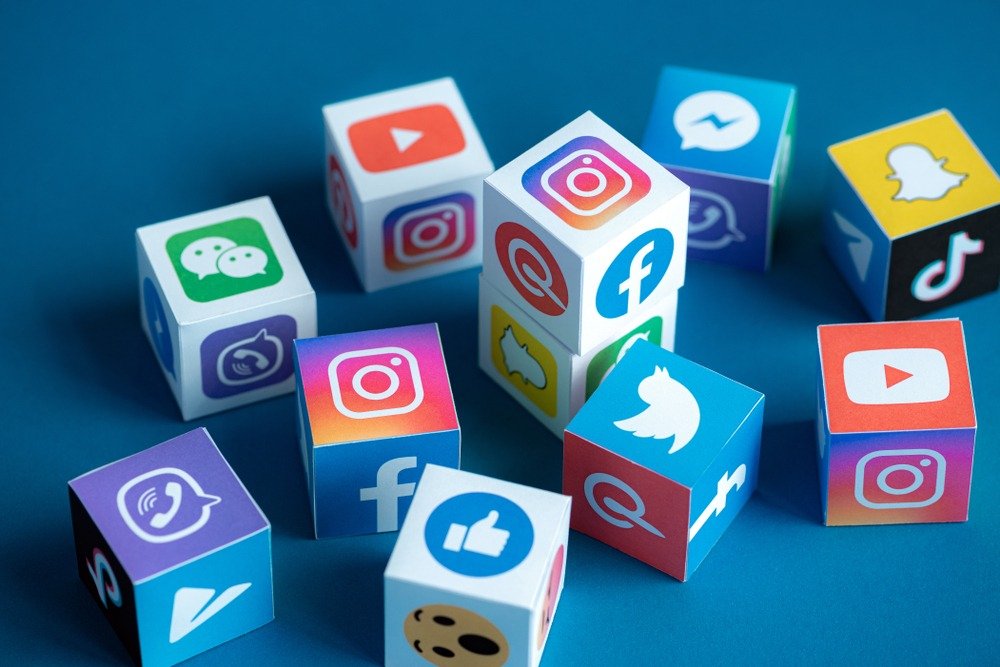 Social media is a big marketing place
Social media marketing services are the use of unique media platforms and websites to upgrade a product or service. Although the terms e-marketing and digital marketing are still controlled in academia, social media marketing is becoming more favored by both practitioners and researchers. The organization addresses a range of stakeholders through social media marketing, including current and potential customers, current and potential employees, journalists, bloggers, and the general public. When using social media marketing services, companies can allow clients and Internet users to post user-generated content (e.g., online comments, product reviews, etc.), also known as "earned media," rather than use marketer-prepared advertising copy. This allows businesses to build an online following and attention, all linking back to the organization's website to enlarge for traffic. For example, with a successful social bookmarking campaign.
A social media marketing company is a self-supporting team of professionals with a single objective: to enhance your business and upgrade your image through outreach – liability necessary. It makes it easy to develop the word about your products and mission Social media marketing requires both planning and innovation. Social media marketing requires both planning and innovation. While it may seem overwhelming, its significance cannot be exaggerated. A social media management company is the way of analyzing social media viewers and developing a plan that's customized to them, creating and distributing content for social media profiles, observing online conversations, collaborating with influencers, providing community service, monitoring, and measuring. Social media marketing packages mention a bundled service for marketing your business across social media. In many cases, these packages include many social media networks, as well as a set number of products. Agencies that provide social media marketing tend to charge a monthly cost.
Social media marketing in Pakistan:
It may include One-time plan creation, or in-progress strategy creation and assessment. social media management packages engage and manage Ad campaigns creation, publication, and management (typically do not include ad spend in the retainer, the customer has to pay for that themselves. Many social media platforms have setup -in data problem-solving tools that authorize organizations to track the progress, success, and connection of ad campaigns.
Social media marketing agencies are creative organizations that develop and run social media marketing plans and campaigns for their customers. Media advise organizations on how and where to advertise, and how to present a positive picture of themselves to the public. Moreover, by following social trends and utilizing other social networks, websites can keep existing followers while also enchanting new ones.
In social media marketing agencies, the main services are involving advertising, public connection, and other forms of media control. Social media services have many advantages for started and established brands. With the right social media marketing strategies and campaign controlling system, social media content marketing can lead to increased search traffic, better SEO, well customer to engage, and improved brand loyalty.
Social media customer service is present support through social channels, like Facebook, Instagram, and Twitter. It allows businesses to meet clients where they are and quickly answer questions. Over 60% of clients believe solving an issue fast is the most important part of good support. Over a billion users worldwide. That half of which are daily active on Social media is a progressively popular platform for your marketing approach.
Facebook, Instagram, and Twitter are large community manager marketing
Social Media such as Instagram, Facebook, or even TikTok, can be a true gold mine. The social media growth service analysis website helps you to enhance your vision on social media! Your analysis can evident itself in the form of a good product or a service. Many organizations, including long-established but also young start-ups, often lack the important knowledge for modern and successful marketing campaigns on social media. So as the result enormous sales possible is lost. A social media marketing agency near me work with clients to align social media marketing strategies with business goals and overall marketing plans. They help to recognize the channels that best authorize customers to reach their target markets.
The main interest in hiring an in-house worker to handle social media is that workers are commonly more active with daily functions. They are normally more contemporized with company news. In fact, the business has been explicitly clear about its primary goal of supporting small businesses to grow. The business is well familiar with how Facebook marketing company can be an enterprising power for enhancing marketing actions. You can use its benefits to grow brand awareness, develop connections, and promote website traffic. Facebook marketing is the practice of promoting a brand and supporting its existence on Facebook. Facebook marketing guides both organic (free) postings/relations, and produced, or "boosted posts.'' Instagram management service contains account monitoring, content design or duration, audience development, improved organic arrangement, and monthly reporting. The power and time-consuming handling of your Instagram account will be significantly minimized with our Instagram services.
Social media marketing management
A useful social media marketing model should be adopted in order to target the right customers, contend with them, and always work towards tempting more probable customers and building a good brand image. Represents a three-phased approach in the Top social media marketing companies model. Firstly, consumers need to be comprehended– what they perceive about the trademark and also their networks. Secondly, the key influencers are examined to evaluate what interests clients. The third and final phase is connection and interaction with the clients. This example gives a broad overview of the social media attention phases. There are many models in favor today and each model can perform well for a specific company or sector.
Best Social media marketing companies are important for any organization. There are now 3.8 billion social media users all over the world and, for most of us; social media is part of our daily lives. To get the most out of social media, it's a good idea to let the specialists do their thing. After all, there's a big difference between reviewing what your companions are up to on Facebook and using it to gain your company goals. The Facebook community manager is a director of your page who is responsible for addressing the page and making convinced it's running smoothly. If you have numerous admins on your page, the community manager is finally responsible for managing them as well.
Social media Community
A Twitter community manager is a person who observes one or more Twitter accounts and connects with Twitter users for those accounts. They are better than an automatic tweeting device. Social media community manager services are meant to be a bridge between a trademark and the online business it is looking to create. It's one of the ways that many businesses have opted to build brand awareness. Building a solid following on social media has become the 21st-century equal of word-of-mouth promotion.
A community manager works as the courtship between a company and its audience. They act as the voice, style, and director of the trademark through social support, content distribution, and digital engagement to make a brand company and trust, both online and in-person. Utilizing Social media marketing Services in Lahore, you could conceivably get branding in the lowest time. We are one among many ideal Website Development companies in Lahore.
In the developing digital world, today people are more attached to one another via social networking. Social media marketing services in Pakistan are an intelligent tool that lets individuals know that your company exists and helps you gain more customers. The modern marketing scene has seen a massive shift from the standard ways and is something to plunge into if you like to reach out to your audience. Social Media platforms are now the hotspots for marketing.